Outings & courses for adolescents and childrens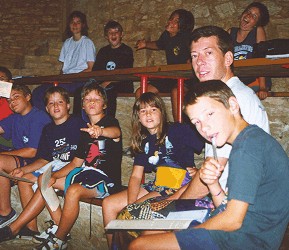 BIOLOGY AND ENVIRONMENTAL COURSES
We are organizing throughout the year :
AQUA DIVING CLUB MEMBER SPECIAL EVENING EVENTS FOR CHILDREN & ADOS available for all those who have completed their basic courses.
Objectives :
Guide the students in various fields, sometimes in even unknown ones.
Information about mountains and skiing.
Avoid weariness of aquatic activities which may occur in the long term.
Increase their knowledge in aquatic activites.

Price for a Special Evening Event : CHF 25


Meetings and Special Evening Events are, among others, taking place during the year:
Competitions (course + gift) while diving in apnea or snorkeling : getting a water bucket or a weight deposited at the bottom of the swimming pool, emptying the snorkel under water or assembling a puzzle under water, research etc
Orienteering with compass,
Equipment (knowledge of equipment for adults + novelties
Rescue (towing exercise) and theory
Night dives in swimming pool
Pit dives at 5 meters at the Varambé swimming pool (to increase level of ease)
Video, photography (supplement for a course)
Theory in classroom : information about environmental protection, biology, mountains and skiing etc
Swimming test, swimming with fins, swimming course (test IAN = Interassociation pour la Natation)
Equipment testing
Apnea : breathing exercises, instructions, static apnea + length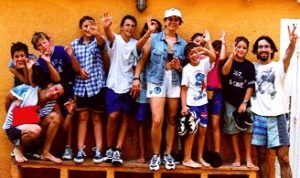 SEA CAMP OR MULTISPORT CAMP IN GENEVA FOR CHILDREN (from age of 6) AND ADOLESCENTS
Approximately CHF 500 per week all inclusive (travel, dives, excursions, waterpark, biology)
With these few lines, AQUA DIVING would like to inform you of the various activities available for your diver-kids, but before we would like to describe the goals within our School-Club :
What does diving represent to a child ?
It is quite often a way to enter the wonderful world shown by the medias by means of TV-pictures, films from J.Y. Cousteau but pretty soon, to exceed these first frustrating images, the child would like to see it by himself. Here is where AQUA DIVING comes into the play by offering you a program entirely tailored for your child based on an active pedagogical education (knowledge of oneself, ease, implementation of elementary physical laws, safety precautions etc), approved by the FSSS, Switzerland (Swiss Federation of Subaquatic Sports).
Several programs/courses are at your disposal depending on the age and motivation of your child.
PADI Bubble Maker : from age of 5 years – surface swimming with regulator
PADI Seal Team
ATE Attestation d'Elève Plongeur (Diving certificate for children between 6 to 10 years)
DOLPHIN of the FSSS (Swiss Federation of Subaquatic Sports) from age of 8
DIVER ONE STAR – Elementary Dive Certificate by C.M.A.S. from age of 12
OPEN WATER DIVER JUNIOR – 1 PADI – from age of 10
DIVER TWO STARS – Autonomous diving certificate – from age of 14
PADI in details, for children and adolescents
If you have children who are 8 years old or more, the PADI Bubble Maker program is the right one for you : an introduction to the « art » of breathing under water. Accompagnied by a qualified PADI instructor and the convenience of a swimming pool, you shall perform your first dive.
Discover Scuba – Discover Scuba Diving
The PADI Discover Scuba / Discover Scuba Diving- program allows you to experience the thrilling diving sensations while supervised by a PADI instructor. You will learn some basic concepts as well as a few diving exercises and maybe, even experience an adventure in a natural environment.
Scuba Diver
You would like to obtain a diving certificate for your next holiday but unfortunately not having enough time to pass the first level ? There is now a quick and easy program available and especially designed for you ! This is the ideal moment to slip into your fins and mask and to experiment an intense adventure in a short period of time. With the PADI Scuba Diver program, you shall obtain a pre-beginner level certificate, which is perfect if you are short of time or if you only plan some few dives per year. The course can be completed in two days.
The PADI Scuba Diver course allows you to obtain the certficate easily and quickly by minimizing time constraints. With the PADI Scuba Diver certificate, you are allowed to dive under the direct supervision of a PADI DiveMaster, Assistant Instructor or Instructor all over the world. This program is a wonderful opportunity to explore the underwater world in a confortable and safe way, knowing that you are always accompagnied by an experienced instructor. The theory and experience acquainted with this program is the starting point for a wide and exiting range of courses.
Open Water Diver
This is the first proposed PADI course for obtaining a certificate which will allow you to dive in a natural environment. It is also the necessary basic course before any future complementary training. Thanks to this Open Water certficate, the diving world is yours, because this certificate is recognized by all diving centers all over the world.
The course lasts 5 days or more and follows 5 academic modules in protected and natural environment. The basic theoretical knowledge of diving is covered by videos and presentations provided by your instructor ; the exercises in the water are teached in a protected environment and during the last 2 days of the course, you will make 4 training dives under the supervision of your instructor. These dives take place in a natural environment (lake/river/sea).
Scuba Review
The Scuba Review includes a swimming pool session supervised by your PADI instructor who will help you to refresh certain important diving exercises such as floatability (buoyancy), breathing control, equipment assembly, breathing from a rescue air source. You may also decide to choose an optional supervised dive in a natural environment to discover the aquatic world.
FOR ALL THESE COURSES, PLEASE REFER TO THE LIST OF INFORMATION AND ACTIVITIES
After obtention of one of the above-mentioned certificates, each child will have the opportunity to be part of the AQUA DIVING CLUB and benefit from the advantages offered by the club (organized trips and other interesting activities). Please refer to the membership form.
C.M.A.S. = Confédération Mondiale d'Activités Subaquatiques
World Confederation of Subaquatic Activities
P.A.D.I. = Professional Association of Diving Instructors
F.S.S.S. = Fédération Suisse de Sports Subaquatiques –
Swiss Federation of Subaquatic Sports
FFESSM = Fédération Française d'Etudes et de Sports Sous-Marin
French Federation of Undersea Studies and Sports
Dear parents, we are at your entire disposal for any further information or questions.
Diving Cours for Children from age of 6 – details and description of the sessions :
Hereafter some examples of activities carried out by the children during 4 courses in order to obtain the ATE (Attestation d'Elève Plongeur (Diving certificate for children) or the Dolphin certificate of C.M.A.S. /F.S.S.S./F.F.E.S.S.M.
Diving exercises :
– Releasing and recovering of the mouthpiece of your regulator under water
– Emptying the mask (remove the mask and put it back under water)
– Ascent without mouthpiece (rising to the surface by breathing-out the air from the lungs)
– Exchanging signs (learn and interprete signs under water such as : I am cold, something wrong, everything ok etc)
– Exchanging the mouthpiece (learn how to give air to another diver)
– Lung-ballast (learn to stabilize under water through respiration)
Surface exercises :
– Fins & masks (explanation & functioning
– Emptying the snorkel (remove water from the snorkel)
– Apnea (head under water and withholding the breath)
– Magic/enchanted snorkel (swim at the surface, eyes in the water, without mask, snorkel in the mouth)
During the course, some underwater games shall be practiced (to draw a dolphin to count, recovery of item, course without mask)
Theory
– Difference between terrestrial and aquatic environments
– The water that carries the child and its different pressures
– A little bit of anatomy
– Some few potential risks
– Equipment and tables
– Safety instructions
Review
The practical examination has no time limits and is not necessarely done in writing.
Locations : Courses at the following swimming pools : Thônex, Petit-Lancy, Bains des Pâquis, private pools, others.
Price : from CHF 250 only